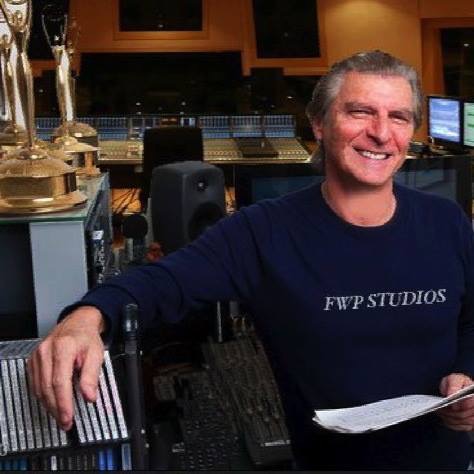 For over 30 years, Fred Weinberg a gifted classically, jazz & R&B trained composer-musician, sound designer, Public Speaker and lecturer has produced more final soundtracks for feature films, television shows ,records, Radio and television commercials than virtually anyone in the industry.
He has taken his auditory talents and combined the two to become one of the leading award winning music and sound designers worldwide.
His life is right out of a book or movie. His mother had been an opera singer in Germany. His father a concert pianist. They escaped The Holocaust and settled in Colombia, South America, where he was born .
Fred attended the local Catholic schools, studied the flute, accordion, percussion and composed music. He learned English at thirteen when the family moved to Spanish Harlem.
The rest of his life is just as dramatic. Fred's combination of creativity, musical talents, engineering and audio knowledge has led to a career that is peculiarly appropriate for him. No one else in our industry is as famous for pinpointing the perfect sound, or musical concept. One that unites an entire show, film, or commercial as evidenced by his many national and international awards.
What Fred does is a very critical component in the production of soundtracks for films, TV, records, Web content and commercials. Fred Weinberg has also lectured and taught courses and seminars relating to all aspects of music and recording technology.
His fluency in the hispanic language has also garnered him a solid position as one of the premier "Latino" producers ,composers, and sound engineers in the international scene. He has produced, engineered and composed music for major artists, labels, and advertisers. He has developed a unique expertise in virtually all aspects of the communications, recording and multimedia industries ." New York Magazine
Have A Question? Comment, A Project? Please fill in the form below.